Trailblazers Podcast
Join Walter Isaacson as he explores digital disruption and innovators using tech to enable human progress – at your own pace. Play any of the Trailblazers episodes here.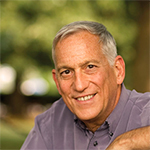 Trailblazers host:
Walter Isaacson
Trailblazers host: Walter Isaacson
Walter Isaacson, former CNN chairman and CEO, is your guide through the narratives and nuances of Trailblazers. The acclaimed author of the New York Times bestseller "The Innovators: How a Group of Inventors, Hackers, Geniuses, and Geeks Created the Digital Revolution" is also the president of the Aspen Institute, a nonpartisan educational and policy studies organization.
Trailblazers
19: Toy to the World
Duration 31:01
It's not all fun and games Ever since Edison's "little monsters," technology and the toy industry haven't always played nicely …
Trailblazers
18: Live and in Concert
Duration 30:32
Plug in, turn up, and bring people together For the past 2,000 years, live events have given people thrills and …
Trailblazers
17: Knock Knock: Special Delivery
Duration 31:10
An overnight success What an incredible time to be alive – you can purchase something with one-click, and have it …
Trailblazers
16: Cleanup on Aisle 9
Duration 32:48
For 100 years, the supermarket has been the place to go to purchase groceries. We look back on its reign at the top, and look ahead to its very precarious future.
Trailblazers
15: da Vinci: Il Grande Apripista // The Great Trailblazer
Duration 33:14
No trailblazer has loomed larger, or longer, than Leonardo da Vinci. Hear his incredible disruptive history in this special episode of Trailblazers.
Trailblazers
14: Where Disruption Takes Flight
Duration 33:40
The air travel industry has seen more than its share of turbulence in the century since its inception.
Come fly with us on this wild ride through the friendly skies.