Trailblazers Podcast
Join Walter Isaacson as he explores digital disruption and innovators using tech to enable human progress – at your own pace. Play any of the Trailblazers episodes here.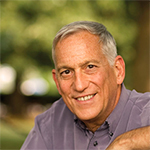 Trailblazers host:
Walter Isaacson
Trailblazers host: Walter Isaacson
Walter Isaacson, former CNN chairman and CEO, is your guide through the narratives and nuances of Trailblazers. The acclaimed author of the New York Times bestseller "The Innovators: How a Group of Inventors, Hackers, Geniuses, and Geeks Created the Digital Revolution" is also the president of the Aspen Institute, a nonpartisan educational and policy studies organization.
Robotics
A Special Podcast Taping with Walter Isaacson at SXSW
Moderated by Walter Isaacson, this SXSW discussion covers the history of robotics and where the industry is headed, with guests Kaijen Hsiao, Matt Rendall, Gary Shapiro, Andra Keay, and Dean Kamen.
Trailblazers
2.5 — Education: Head of the Class
All a board Picture an educational setting –a classroom. If you're in the US, it stands to reason that many …
Trailblazers
2.4 — Space Exploration: New Space
Pride and prestige One day, we'll peer back from deep in the celestial heart of the cosmos and reminisce, "Remember …
Trailblazers
2.3 — Dating: Be Mine
Desperately seeking someone Love. It's the most human of all emotions. But with the way technology has evolved, and our …
Trailblazers
2.2 — Business Communications: Did You Get the Memo?
Breaking the limitations of the physical world There was once a time when the fastest way to send a message …
Trailblazers
2.1 — Connected Homes: There's No Place Like Smart Home
Creature comforts If you can believe it, the very first thermostat was created in the 17th Century … for chickens. …