Trailblazers Podcast
Join Walter Isaacson as he explores digital disruption and innovators using tech to enable human progress – at your own pace. Play any of the Trailblazers episodes here.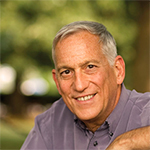 Trailblazers host:
Walter Isaacson
Trailblazers host: Walter Isaacson
Walter Isaacson, former CNN chairman and CEO, is your guide through the narratives and nuances of Trailblazers. The acclaimed author of the New York Times bestseller "The Innovators: How a Group of Inventors, Hackers, Geniuses, and Geeks Created the Digital Revolution" is also the president of the Aspen Institute, a nonpartisan educational and policy studies organization.
Trailblazers
15: Da Vinci: Il Grande Apripista // The Great Trailblazer
Duration 33:14
No trailblazer has loomed larger, or longer, than Leonardo da Vinci. Hear his incredible disruptive history in this special episode of Trailblazers.
Trailblazers
14: Where Disruption Takes Flight
Duration 33:40
The air travel industry has seen more than its share of turbulence in the century since its inception.
Come fly with us on this wild ride through the friendly skies.
Trailblazers
13: Cloudy With a Chance of Disruption
Duration 33:27
A climate of disruption is constantly changing how we watch the weather. In this episode, let's open the almanac and see what's in the forecast.
Trailblazers
12: The Road to Disruption
Duration 34:08
The automotive industry is overdue for disruption. Explore the exciting electric and autonomous future of automobiles in this episode.
Trailblazers
11: Side Effects Include Disruption
Duration 29:01
The essence of healthcare is all about seeing the unseen. See how every advancement along the way has helped us open our eyes.
Trailblazers
10: Navigating Disruption
Duration 39:39
Quantum leaps in navigation are bringing our world closer. Let's find out how we got here, and where we're going next.
Trailblazers
09: Disruption: Cha-Ching!
Duration 31:21
The way we value and move money is changing. Again. Get a peek inside the Blockchain and get current on currency.
Trailblazers
08: Music: The Sound of Disruption
Duration 34:06
Digital did more than disrupt the music industry – it changed how we define ownership. See how.
Trailblazers
07: Advertising: Disrupting Interruption
Duration 32:14
Get an inside look at the radical reinvention of advertising and the surprising innovators behind it.
Trailblazers
06: Destination: Disruption
Duration 30:13
Before hotels there was home sharing. Take a historical look at the hospitality industry from horse carriage inns to the personalized sharing economy.
Trailblazers
05: Breaking News: Disruption
Duration 31:09
New technology threatened newspapers to the brink of extinction in 1845. Sound familiar? Walter Isaacson tells the story of news industry resilience.
Trailblazers
04: Disruption: Game On
Duration 33:58
Host Walter Isaacson explores the immersive experiences and unlikely victors of the volatile video game industry.