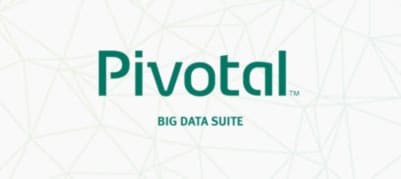 Pivotal Big Data Suite is an integration of Pivotal technologies with unlimited use of Pivotal HD to store all your data, accelerate processing, and increase the amount of data being analyzed and operationalized.
With a rich and compliant Structured Query Language (SQL) dialect, Pivotal HAWQ® supports application portability and a large ecosystem of data analysis and data visualization tools such as SAS, Tableau and more. Analytic applications written over HAWQ are easily portable to other SQL compliant data engines, and vice versa. This prevents vendor lock-in for the enterprise and fosters innovation, while containing business risk. Pivotal HAWQ provides strong support for low-latency analytic SQL queries, coupled with massively parallel machine learning capabilities.
ivotal Big Data Suite can be deployed as part of PaaS technologies, on-premise and in public clouds, in virtualized environments, on commodity hardware or delivered as an appliance.
Pivotal Big Data Suite portfolio is compatible with distributions of Open Data Platform (ODP) versions of Hadoop. All components are distributions of open source projects or are in the process of becoming open source projects.