Trailblazers Podcast
Join Walter Isaacson as he explores digital disruption and innovators using tech to enable human progress – at your own pace. Play any of the Trailblazers episodes here.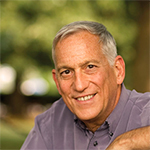 Trailblazers host:
Walter Isaacson
Trailblazers host: Walter Isaacson
Walter Isaacson, former CNN chairman and CEO, is your guide through the narratives and nuances of Trailblazers. The acclaimed author of the New York Times bestseller "The Innovators: How a Group of Inventors, Hackers, Geniuses, and Geeks Created the Digital Revolution" is also the president of the Aspen Institute, a nonpartisan educational and policy studies organization.
Trailblazers
2.13: Agriculture: Can vertical and urban farming feed the world?
Duration 30:21
Host Walter Isaacson talks farming. How did the mechanical reaper change the way we harvest? Can vertical farming help feed our ever-growing cities? Will AI, machine learning and the Internet of Things make farms more efficient?
Trailblazers
2.12: Timing the Market
Duration 28:52
The stock market is one wild ride, from the literal rough seas of the renaissance to the forthcoming disruption of algorithms and AI. Invest your time in this week's episode to learn the exciting origins and incredible future of how shares and stocks exchange.
Trailblazers
2.11: Sneakers
Duration 30:52
From an actual jail in England to a pretend jail in Nike advertisements, sneakers have always made a statement without saying a word. In this episode, we look into how they fit into the sport and fashion landscape – both on and off the field of play.
Trailblazers
2.10: Making Change
Duration 31:01
From seals campaigns to ice bucket challenges, from Jerry Lewis through Chance the Rapper, fundraising has leveled up since the old days of the poster-sized thermometer. Hear how streaming, social media and celebrity have all contributed to the way we reach out now.
Trailblazers
2.9: Beep Boop
Duration 34:36
Are robots taking our jobs? Are they making our world better or worse? We explore all these burning questions and …
Trailblazers
2.8: Jackpot
Duration 29:29
From big data, to neuroscience, to computer science, listen to the breathtaking (and money-making) leaps forward in gaming and gambling.