Trailblazers Podcast
Join Walter Isaacson as he explores digital disruption and innovators using tech to enable human progress – at your own pace. Play any of the Trailblazers episodes here.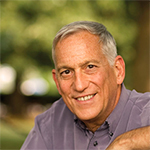 Trailblazers host:
Walter Isaacson
Trailblazers host: Walter Isaacson
Walter Isaacson, former CNN chairman and CEO, is your guide through the narratives and nuances of Trailblazers. The acclaimed author of the New York Times bestseller "The Innovators: How a Group of Inventors, Hackers, Geniuses, and Geeks Created the Digital Revolution" is also the president of the Aspen Institute, a nonpartisan educational and policy studies organization.
Robotics
A Special Podcast Taping with Walter Isaacson at SXSW
Duration 65:01
Moderated by Walter Isaacson this special SXSW discussion covers the history of robotics and where the industry is headed, with …
Trailblazers
2.6: Tee Time
Duration 32:38
Think golf's not a technology story? Think again. From balls, to clubs, to the experience itself, although the game hasn't changed … just about everything else has. In this episode, learn how.
Trailblazers
2.5: Head of the Class
Duration 32:23
Technology hasn't always been ateacher's pet –but it could very well end up as our greatest teacher. In this episode, …
Trailblazers
2.4: New Space
Duration 31:52
Prepare for liftoff. In this episode we go deep into space: into the known unknowns we've explored, and the unknown …
Trailblazers
2.3: Be Mine
Duration 26:38
Romance –the most human of pursuits. But what if we told you technology has changed the way we pursue? There's …
Trailblazers
2.2: Did You Get the Memo?
Duration 31:39
We've been using technology to instantly convey ideas and collaborate across companies – and continents. Yes, communication's come a long …