Trailblazers Podcast
Join Walter Isaacson as he explores digital disruption and innovators using tech to enable human progress – at your own pace. Play any of the Trailblazers episodes here.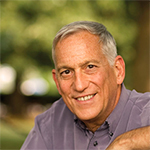 Trailblazers host:
Walter Isaacson
Trailblazers host: Walter Isaacson
Walter Isaacson, former CNN chairman and CEO, is your guide through the narratives and nuances of Trailblazers. The acclaimed author of the New York Times bestseller "The Innovators: How a Group of Inventors, Hackers, Geniuses, and Geeks Created the Digital Revolution" is also the president of the Aspen Institute, a nonpartisan educational and policy studies organization.
Trailblazers
4.2 — Prosthetics: Enhancing Human Capabilities
Duration 27:44
Trailblazers is exploring the science and technology that grew from battlefield survival to biomechanical innovation that is on track to surpass natural human capabilities.
Trailblazers
4.1 — Fame: A New Breed of Celebrity
Duration 31:43
From the silver screen to reality television to digital influencers, Trailblazers is taking a deeper look into fame and the changing blueprint of what it takes to get there.
Trailblazers
3.16 – AI: What's Hype? What's Reality?
Duration 30:31
Host Walter Isaacson and guests trace the origins of AI, each milestone to date, and reveal how it's evolving at lightning speed.
Trailblazers
3.15 – Insurance: Who's Looking Out For You?
Duration 24:24
Host Walter Isaacson digs back to the origins, and the big data-driven (and micro-duration) future of the insurance industries.
Trailblazers
3.14 – Fashion: The Politics of Style
Duration 27:43
In this episode, hear from Walter Isaacson and fashion luminaries as they discuss the technological, political, and personal underpinnings behind fashion revolutions of the 19th, 20th and 21st Centuries.
Trailblazers
3.13 – Public Transportation: Moving Us Forward
Duration 29:13
In this moving episode of Trailblazers, we take an exclusive look inside the history, and ahead to the intriguing future, of public transportation.