Trailblazers Podcast
Join Walter Isaacson as he explores digital disruption and innovators using tech to enable human progress – at your own pace. Play any of the Trailblazers episodes here.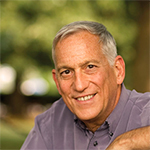 Trailblazers host:
Walter Isaacson
Trailblazers host: Walter Isaacson
Walter Isaacson, former CNN chairman and CEO, is your guide through the narratives and nuances of Trailblazers. The acclaimed author of the New York Times bestseller "The Innovators: How a Group of Inventors, Hackers, Geniuses, and Geeks Created the Digital Revolution" is also the president of the Aspen Institute, a nonpartisan educational and policy studies organization.
Trailblazers
1.10 — Navigation: Exploring Disruption
Quantum leaps in navigation are bringing our world closer. Let's find out how we got here, and where we're going next.
Trailblazers
1.9 — Finance: Cha-Ching!
The way we value and move money is changing. Again. Get a peek inside the Blockchain and get current on currency.
Trailblazers
1.8 — Music: The Sound of Disruption
Digital did more than disrupt the music industry – it changed how we define ownership. See how.
Trailblazers
1.7 — Advertising: Disrupting Interruption
Get an inside look at the radical reinvention of advertising and the surprising innovators behind it.
Trailblazers
1.6 — Hospitality: Disrupting the Destination
Before hotels there was home sharing. Take a historical look at the hospitality industry from horse carriage inns to the personalized sharing economy.
Trailblazers
1.5 — News: Disruption is the Lead Story
New technology threatened newspapers to the brink of extinction in 1845. Sound familiar? Walter Isaacson tells the story of news industry resilience.