Trailblazers Podcast
Join Walter Isaacson as he explores digital disruption and innovators using tech to enable human progress – at your own pace. Play any of the Trailblazers episodes here.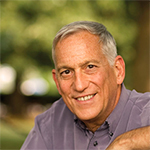 Trailblazers host:
Walter Isaacson
Trailblazers host: Walter Isaacson
Walter Isaacson, former CNN chairman and CEO, is your guide through the narratives and nuances of Trailblazers. The acclaimed author of the New York Times bestseller "The Innovators: How a Group of Inventors, Hackers, Geniuses, and Geeks Created the Digital Revolution" is also the president of the Aspen Institute, a nonpartisan educational and policy studies organization.
Trailblazers
12: The Road to Disruption
Duration 34:08
The automotive industry is overdue for disruption. Explore the exciting electric and autonomous future of automobiles in this episode.
Trailblazers
11: Side Effects Include Disruption
Duration 29:01
The essence of healthcare is all about seeing the unseen. See how every advancement along the way has helped us open our eyes.
Trailblazers
10: Navigating Disruption
Duration 39:39
Quantum leaps in navigation are bringing our world closer. Let's find out how we got here, and where we're going next.
Trailblazers
09: Disruption: Cha-Ching!
Duration 31:21
The way we value and move money is changing. Again. Get a peek inside the Blockchain and get current on currency.
Trailblazers
08: Music: The Sound of Disruption
Duration 34:06
Digital did more than disrupt the music industry – it changed how we define ownership. See how.
Trailblazers
07: Advertising: Disrupting Interruption
Duration 32:14
Get an inside look at the radical reinvention of advertising and the surprising innovators behind it.