Trailblazers Podcast
Join Walter Isaacson as he explores digital disruption and innovators using tech to enable human progress – at your own pace. Play any of the Trailblazers episodes here.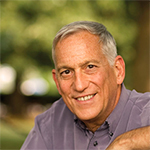 Trailblazers host:
Walter Isaacson
Trailblazers host: Walter Isaacson
Walter Isaacson, former CNN chairman and CEO, is your guide through the narratives and nuances of Trailblazers. The acclaimed author of the New York Times bestseller "The Innovators: How a Group of Inventors, Hackers, Geniuses, and Geeks Created the Digital Revolution" is also the president of the Aspen Institute, a nonpartisan educational and policy studies organization.
Trailblazers
2.9 — Robotics: Beep Boop
Duration 34:36
From algorithms to Artificial Intelligence. Meet Kuri: Your new adorable robot friend who takes pictures, videos and can make you …
Trailblazers
2.8 — Gambling: Jackpot!
Duration 29:29
From bone-rolling to bone-rattling thrills. If there's one thing you can bet big on and comfortably win, it's that society …
Trailblazers
2.7 — Privacy: Privacy, Please
Duration 31:06
All the news that's not fit to print. Privacy may be an American norm, but did you know it wasn't …
Trailblazers
2.6 — Golf: Tee Time
Duration 32:38
Think golf's not a technology story? Think again. From balls, to clubs, to the experience itself, although the game hasn't changed … just about everything else has. In this episode, learn how.
Robotics
A Special Podcast Taping with Walter Isaacson at SXSW
Duration 65:01
Moderated by Walter Isaacson, this SXSW discussion covers the history of robotics and where the industry is headed, with guests Kaijen Hsiao, Matt Rendall, Gary Shapiro, Andra Keay, and Dean Kamen.
Trailblazers
2.5 — Education: Head of the Class
Duration 32:23
All a board Picture an educational setting –a classroom. If you're in the US, it stands to reason that many …