Trailblazers Podcast
Join Walter Isaacson as he explores digital disruption and innovators using tech to enable human progress – at your own pace. Play any of the Trailblazers episodes here.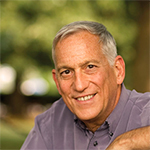 Trailblazers host:
Walter Isaacson
Trailblazers host: Walter Isaacson
Walter Isaacson, former CNN chairman and CEO, is your guide through the narratives and nuances of Trailblazers. The acclaimed author of the New York Times bestseller "The Innovators: How a Group of Inventors, Hackers, Geniuses, and Geeks Created the Digital Revolution" is also the president of the Aspen Institute, a nonpartisan educational and policy studies organization.
Trailblazers
3.8 – Forensics: Who's on the Case?
Duration 27:28
Trailblazers takes a look at rigorous standards, improved inquiry, and how scientific breakthroughs have aided the investigative process over its history and into the future.
Trailblazers
3.7 – Printers: What Will We Print Next?
Duration 26:01
Walter Isaacson tells a story about technology that literally jumps off the page.
Trailblazers
3.6 – Mattresses: Innovation Never Sleeps
Duration 28:49
Beds. They're where we're born. They're where we die. And they're where we spend 33% of our lives in between!
Trailblazers
3.5 – VR: What's Possible in Reality?
Duration 28:16
Virtual Reality has become almost too real. But from early steps forward in video gaming technology to educational, healthcare and …
Trailblazers
3.4 – Politics: The Medium is the Message
Duration 32:36
Elections have changed mightily since the days of whistle-stop campaigns and print ads. They've evolved into a constant dialogue between …
Trailblazers
3.3 – Formula 1: The Race to Keep Pace
Duration 25:00
The drive for innovation is as fast as it is furious. But at what cost? Hear how drivers, engineers and data scientists have partnered to make Formula One safer, faster and more entertaining.