Trailblazers Podcast
Join Walter Isaacson as he explores digital disruption and innovators using tech to enable human progress – at your own pace. Play any of the Trailblazers episodes here.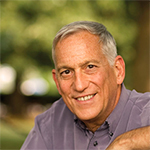 Trailblazers host:
Walter Isaacson
Trailblazers host: Walter Isaacson
Walter Isaacson, former CNN chairman and CEO, is your guide through the narratives and nuances of Trailblazers. The acclaimed author of the New York Times bestseller "The Innovators: How a Group of Inventors, Hackers, Geniuses, and Geeks Created the Digital Revolution" is also the president of the Aspen Institute, a nonpartisan educational and policy studies organization.
Trailblazers
2.2: Did You Get the Memo?
Duration 31:39
We've been using technology to instantly convey ideas and collaborate across companies – and continents. Yes, communication's come a long …
Trailblazers
2.1: There's No Place Like a Smart Home
Duration 32:25
Devices in the home are talking to each other. You've no doubt heard of Nest. Now it's time to hear …
Trailblazers
19: Toy to the World
Duration 31:01
The toy industry and technology don't always play nicely together. See what happens in the competition for children's attention.
Trailblazers
18: Live and in Concert
Duration 30:32
Get a backstage pass behind the world of live events, and hear how your favorite festivals and theme parks keep …
Trailblazers
17: Knock Knock: Special Delivery
Duration 31:10
The technology powering special deliveries is now more special than ever. In this episode, we take a look at the …
Trailblazers
16: Cleanup on Aisle 9
Duration 32:48
For 100 years, the supermarket has been the place to go to purchase groceries. We look back on its reign at the top, and look ahead to its very precarious future.