Trailblazers Podcast
Join Walter Isaacson as he explores digital disruption and innovators using tech to enable human progress – at your own pace. Play any of the Trailblazers episodes here.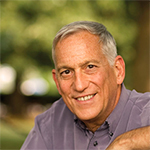 Trailblazers host:
Walter Isaacson
Trailblazers host: Walter Isaacson
Walter Isaacson, former CNN chairman and CEO, is your guide through the narratives and nuances of Trailblazers. The acclaimed author of the New York Times bestseller "The Innovators: How a Group of Inventors, Hackers, Geniuses, and Geeks Created the Digital Revolution" is also the president of the Aspen Institute, a nonpartisan educational and policy studies organization.
Trailblazers
3.5 – VR: What's Possible in Reality?
Virtual Reality has become almost too real. But from early steps forward in video gaming technology to educational, healthcare and …
Trailblazers
3.4 – Politics: The Medium is the Message
Elections have changed mightily since the days of whistle-stop campaigns and print ads. They've evolved into a constant dialogue between …
Trailblazers
3.3 – Formula 1: The Race to Keep Pace
The drive for innovation is as fast as it is furious. But at what cost? Hear how drivers, engineers and data scientists have partnered to make Formula One safer, faster and more entertaining.
Trailblazers
3.2 – Watches: Innovation on Time
Walter Isaacson and guests engage in a timely discussion on how humans throughout history answer one of our most fundamental questions: "When?"So, what makes the industry tick? And how can we expect time to change in the future?
Trailblazers
3.1 – Batteries: The Power of Portable Power
From primitive jars to cells smaller than the eye can see, we explore how batteries have increased in power, decreased …
Trailblazers
2.13: Agriculture: Can vertical and urban farming feed the world?
Host Walter Isaacson talks farming. How did the mechanical reaper change the way we harvest? Can vertical farming help feed our ever-growing cities? Will AI, machine learning and the Internet of Things make farms more efficient?
Trailblazers
2.12 — Stocks: Timing the Market
The stock market is one wild ride, from the literal rough seas of the renaissance to the forthcoming disruption of algorithms and AI. Invest your time in this week's episode to learn the exciting origins and incredible future of how shares and stocks exchange.
Trailblazers
2.11 — Athletic Shoes: Sneakers
From an actual jail in England to a pretend jail in Nike advertisements, sneakers have always made a statement without saying a word. In this episode, we look into how they fit into the sport and fashion landscape – both on and off the field of play.
Trailblazers
2.10 — Fundraising: Making Change
From seals campaigns to ice bucket challenges, from Jerry Lewis through Chance the Rapper, fundraising has leveled up since the old days of the poster-sized thermometer. Hear how streaming, social media and celebrity have all contributed to the way we reach out now.
Trailblazers
2.9 — Robotics: Beep Boop
From algorithms to Artificial Intelligence. Meet Kuri: Your new adorable robot friend who takes pictures, videos and can make you …
Trailblazers
2.8 — Gambling: Jackpot!
From bone-rolling to bone-rattling thrills. If there's one thing you can bet big on and comfortably win, it's that society …
Trailblazers
2.7 — Privacy: Privacy, Please
All the news that's not fit to print. Privacy may be an American norm, but did you know it wasn't …