Trailblazers Podcast
Join Walter Isaacson as he explores digital disruption and innovators using tech to enable human progress – at your own pace. Play any of the Trailblazers episodes here.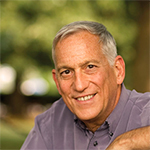 Trailblazers host:
Walter Isaacson
Trailblazers host: Walter Isaacson
Walter Isaacson, former CNN chairman and CEO, is your guide through the narratives and nuances of Trailblazers. The acclaimed author of the New York Times bestseller "The Innovators: How a Group of Inventors, Hackers, Geniuses, and Geeks Created the Digital Revolution" is also the president of the Aspen Institute, a nonpartisan educational and policy studies organization.
Trailblazers
3.10 – Home Cooking: Technology Worth Savoring
You might think that human cooking began with the invention of fire. You'd be off by over a million years.
Trailblazers
3.9 – Telecom: A Talking History
Host Walter Isaacson discovers the family tree of telecommunications, and the technologies that led to big breakthroughs.
Trailblazers
3.8 – Forensics: Who's on the Case?
Trailblazers takes a look at rigorous standards, improved inquiry, and how scientific breakthroughs have aided the investigative process over its history and into the future.
Trailblazers
3.7 – Printers: What Will We Print Next?
Walter Isaacson tells a story about technology that literally jumps off the page.
Trailblazers
3.6 – Mattresses: Innovation Never Sleeps
Beds. They're where we're born. They're where we die. And they're where we spend 33% of our lives in between!
Trailblazers
3.5 – VR: What's Possible in Reality?
Virtual Reality has become almost too real. But from early steps forward in video gaming technology to educational, healthcare and …