Trailblazers Podcast
Join Walter Isaacson as he explores digital disruption and innovators using tech to enable human progress – at your own pace. Play any of the Trailblazers episodes here.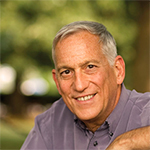 Trailblazers host:
Walter Isaacson
Trailblazers host: Walter Isaacson
Walter Isaacson, former CNN chairman and CEO, is your guide through the narratives and nuances of Trailblazers. The acclaimed author of the New York Times bestseller "The Innovators: How a Group of Inventors, Hackers, Geniuses, and Geeks Created the Digital Revolution" is also the president of the Aspen Institute, a nonpartisan educational and policy studies organization.
Trailblazers
3.16 – AI: What's Hype? What's Reality?
Host Walter Isaacson and guests trace the origins of AI, each milestone to date, and reveal how it's evolving at lightning speed.
Trailblazers
3.15 – Insurance: Who's Looking Out For You?
Host Walter Isaacson digs back to the origins, and the big data-driven (and micro-duration) future of the insurance industries.
Trailblazers
3.14 – Fashion: The Politics of Style
In this episode, hear from Walter Isaacson and fashion luminaries as they discuss the technological, political, and personal underpinnings behind fashion revolutions of the 19th, 20th and 21st Centuries.
Trailblazers
3.13 – Public Transportation: Moving Us Forward
In this moving episode of Trailblazers, we take an exclusive look inside the history, and ahead to the intriguing future, of public transportation.
Trailblazers
3.12 – Animation: Just Like We Drew It Up
Walter Isaacson traces of evolution of animation from analog to digital.
Trailblazers
3.11 – Sports Analytics: What's After Moneyball?
Host Walter Isaacson traces the fascinating history for Bill James' number-crunching to the data visualizations available to athletes, coaches, executives and fans of tomorrow.