Trailblazers Podcast
Join Walter Isaacson as he explores digital disruption and innovators using tech to enable human progress – at your own pace. Play any of the Trailblazers episodes here.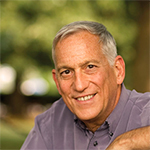 Trailblazers host:
Walter Isaacson
Trailblazers host: Walter Isaacson
Walter Isaacson, former CNN chairman and CEO, is your guide through the narratives and nuances of Trailblazers. The acclaimed author of the New York Times bestseller "The Innovators: How a Group of Inventors, Hackers, Geniuses, and Geeks Created the Digital Revolution" is also the president of the Aspen Institute, a nonpartisan educational and policy studies organization.
Trailblazers
4.5 — Lock and Key: In Safe Hands
On Trailblazers, learn how we took the early lessons learned from great locksmiths and applied them to the digital era.
Trailblazers
4.4 — Conservation: Next Generation Technology
Technology and nature used to reside at the opposite ends of the spectrum. But like our environment, that relationship has changed over the years and the two have a cyclical relationship of preservation and innovation.
Trailblazers
4.3 — Skyscrapers: An Upward Journey
Durability, convenience and beauty have no defined shape. That's why skyscrapers are a medium for dreaming. Listen to the latest episode of Trailblazers and learn how far we've come. And where we're going.
Trailblazers
4.2 — Prosthetics: Enhancing Human Capabilities
Trailblazers is exploring the science and technology that grew from battlefield survival to biomechanical innovation that is on track to surpass natural human capabilities.
Trailblazers
4.1 — Fame: A New Breed of Celebrity
From the silver screen to reality television to digital influencers, Trailblazers is taking a deeper look into fame and the changing blueprint of what it takes to get there.
Trailblazers
3.16 – AI: What's Hype? What's Reality?
Host Walter Isaacson and guests trace the origins of AI, each milestone to date, and reveal how it's evolving at lightning speed.