Luminaries Podcast
Talking to the brightest minds in tech
Where can technology take your business? Join hosts Mark Schaefer and Douglas Karr on an IT transformation expedition. Listen in as they have in-depth conversations with technology luminaries who clear the path for your business growth – hear from analysts, partners, your peers and leaders across Dell Technologies. Find research, best practices and tools to make your IT transformation real.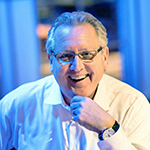 Host:
Mark Schaefer
Host: Mark Schaefer
Author, Consultant, College Educator
Mark is a leading authority on marketing strategy, consultant, blogger, podcaster, and the author of six best-selling books, including "KNOWN." He has two advanced degrees and studied under Peter Drucker in graduate school. Some of his clients include Microsoft, GE, Johnson & Johnson and the US Air Force.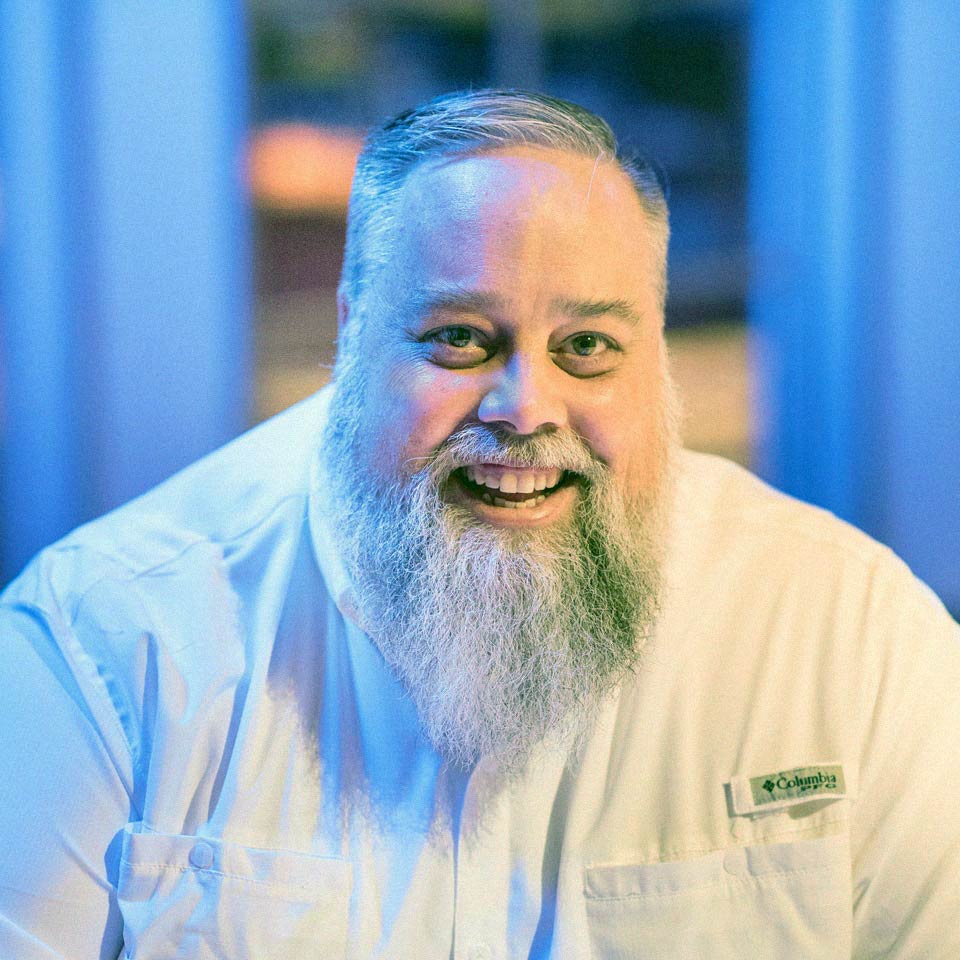 Host:
Douglas Karr
Host: Douglas Karr
Technologist, Author, Speaker
Pre-Internet, Douglas started his career as a Naval electrician before going to work for the newspaper industry. His ability to translate business needs into technology during the advent of the Internet paved the way for his digital career. Douglas owns an Indianapolis agency, runs a MarTech publication, is a book author, and speaks internationally on digital marketing, technology, and media.
Luminaries
Episode 28: Disrupting Business and Saving Cheetahs…With the Internet of Things
Duration 29:37
The Internet of Things can do everything from personalizing your marketing to helping save endangered species. On this episode Jason Shepherd, CTO of IoT and Edge Computing at Dell Technologies, joins Mark and Doug to talk about IoT's untapped potential, what's holding us back, and some truly intriguing directions the technology could take us.
Luminaries
Episode 27: Creating Unlimited Educational Opportunities…with Virtual Reality
Duration 30:38
How does an aspiring dancer become a pioneer of virtual reality technology? On this week's episode, we highlight the extraordinary life of Dr Carolina Cruz-Neira, Interim Chair of the Department of Computer Science and Executive Director of Emerging Analytics Center at the University of Arkansas, Little Rock. As one of the inventors of the CAVE (cave automatic virtual environment) she is able to transport a room of people virtually to any place in the world, creating a collaborative learning environment. Hear more from Dr Cruz-Neira about the exciting applications of this technology.
Luminaries
Episode 26: Rugged Tech Exploration…With Mike Libecki
Duration 29:57
What's the worst accident your laptop has survived? A drop? A spilled cup of coffee? Mike Libecki, National Geographic Explorer, is a little harder on his tech. His laptop has survived -67 degree temperatures and curious polar bears because his job is to travel to the world's most remote and extreme environments. His passion is to make the world a better place. On this episode, learn how Mike's non-profit organization is using technology to transform lives around the world.
Luminaries
Episode 25: Preserving History…About Earth and Beyond
Duration 26:20
Putting the first man on the moon in 1969 cemented America's dominance in the space race. And as we have continued exploration into the vast unknown, the purpose of each mission is about collecting data, terabytes of priceless and irreplaceable data. How does our body react to weightlessness? Can plants grow in space? Was there ever life on Mars? On this episode, NASA's Tom Stein explains how and why he and his team collect, preserve, and distribute terabytes of irreplaceable data generated by the space program.
Luminaries
Episode 24: The Railroad…Where Innovation Produces Profit
Duration 19:38
Sometimes the best way to get ahead in business is to think small. Compared to the multi-billion-dollar titans in their industry, Rio Grande Pacific is more nimble, reactive, and able to communicate more closely with the niche market they serve. On this episode, Rio Grande Pacific CIO Jason Brown shares how his IT department mixes traditional IT, marketing and customer service to drive innovation. Because IT can become a profit center for any business… if you have the right mindset.
Luminaries
Episode 23: Turning Tech into Treasure…With Nikki Reed
Duration 33:44
In this episode, actress-turned-entrepreneur Nikki Reed talks about the innovative way her business, BaYou with Love, is using technology to promote sustainability and leave a legacy of good.