Luminaries Podcast
Talking to the brightest minds in tech
Where can technology take your business? Join hosts Mark Schaefer and Douglas Karr on an IT transformation expedition. Listen in as they have in-depth conversations with technology luminaries who clear the path for your business growth – hear from analysts, partners, your peers and leaders across Dell Technologies. Find research, best practices and tools to make your IT transformation real.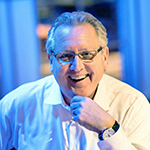 Host:
Mark Schaefer
Host: Mark Schaefer
Author, Consultant, College Educator
Mark is a leading authority on marketing strategy, consultant, blogger, podcaster, and the author of six best-selling books, including "KNOWN." He has two advanced degrees and studied under Peter Drucker in graduate school. Some of his clients include Microsoft, GE, Johnson & Johnson and the US Air Force.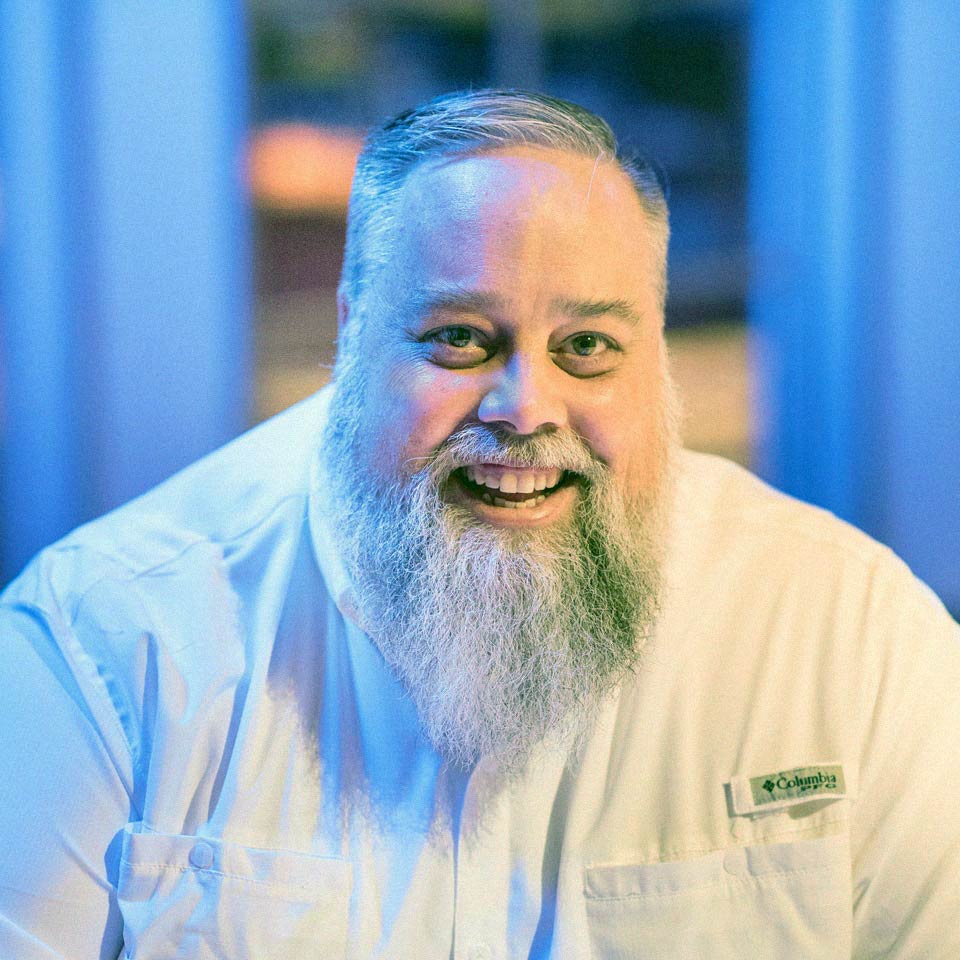 Host:
Douglas Karr
Host: Douglas Karr
Technologist, Author, Speaker
Pre-Internet, Douglas started his career as a Naval electrician before going to work for the newspaper industry. His ability to translate business needs into technology during the advent of the Internet paved the way for his digital career. Douglas owns an Indianapolis agency, runs a MarTech publication, is a book author, and speaks internationally on digital marketing, technology, and media.
Luminaries
Episode 43: Telling Real Stories… with Virtual Sets
With volumetric video and customizable set scanning, filmmakers can shoot in three-dimensional, 30k-resolution virtual environments. And they can do it just as easily and naturally as filming on a physical set. The technology has massive implications for not only the film industry, but also for medicine, education, and even retail applications. On this episode, Glenn Gainor, Head of Physical Production, Screen Gems, Sony Pictures Motion Picture Group and President of Sony Innovation Studios, explores the amazing possibilities.
Luminaries
Episode 42: Driving Digital Transformation…Through Leadership, Humility and Empathy
What does it take to guide a business through digital transformation? It's more than just investing in the right technology and waiting for the benefits to roll in. For Greg Bowen, SVP, Digital Acceleration & CTO, Dell Digital, transformation is just as much about people, process and culture as it is technology. It takes humility, empathy and patience to affect true transformative change. In this episode, Greg explains how the process is underway at Dell Digital, the IT organization that supports Dell, and how you can get started with your business.
Luminaries
Episode 41: Solving a Looming Pilot Shortage… with Virtual Reality
The aviation industry is facing an existential crisis. Pilots are aging out of the profession far faster than replacements can be recruited and trained. Left unchecked, this could lead to fewer flights, grounded planes, and disappointed travelers. On this episode, Ed Bagden, Associate Director, Flight Operations and Safety, Leadership in Flight Training (LIFT) Academy, explains how virtual reality, data mining, and machine learning can all be put into play to solve the pilot shortage.
Luminaries
Episode 40: Forging the Future of Finance…One Blockchain Link at a Time
At the heart of it, blockchain is about trust, transparency, and security. Right now, companies spend endless time and money establishing and maintaining trusted, secure relationships and transactions. Blockchain has the potential to streamline these processes, eliminate redundancy, and enhance security. On this episode, Australian Securities and Exchange CIO Dan Chesterman offers a rare down-to-earth, practical look at what blockchain is, what it does, and how to implement it.
Luminaries
Episode 39: Creating an Immersive Tech Museum…From Dinosaurs to Spaceships
Imagine you began your career as a humble web developer for a small museum in Miami. Now imagine being tasked to design systems to support a $330 million, 250,000 square-foot new museum. That's what Brooks Weisblat was up against when he helped design the new Philip and Patricia Frost Museum of Science. Listen to hear how Brooks, VP of IT, melded creativity and technology to meet the challenge, and ultimately help create a state-of-the-art modern marvel.
Luminaries
Episode 38: Enhancing Human Performance…Using Motorsport Technology
McLaren Applied Technologies works at applying the principles of Formula 1 technology to deliver quantifiable deliver quantifiable performance advantage to four key sectors including Motorsport, Automotive, Public Transport and Health. The latter aims to enhance human performance in high intensity professions, elite athletes and racing drivers. Duncan Bradley, Health & Human Performance Business Unit Director, outlines how the digital transformation of motorsport has allowed them to develop transformative solutions.