Trailblazers Podcast
Join Walter Isaacson as he explores digital disruption and innovators using tech to enable human progress – at your own pace. Play any of the Trailblazers episodes here.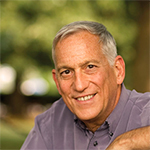 Trailblazers host:
Walter Isaacson
Trailblazers host: Walter Isaacson
Walter Isaacson, former CNN chairman and CEO, is your guide through the narratives and nuances of Trailblazers. The acclaimed author of the New York Times bestseller "The Innovators: How a Group of Inventors, Hackers, Geniuses, and Geeks Created the Digital Revolution" is also the president of the Aspen Institute, a nonpartisan educational and policy studies organization.
Trailblazers
2.11: Sneakers
Duration 30:52
From an actual jail in England to a pretend jail in Nike advertisements, sneakers have always made a statement without …
Trailblazers
2.10: Making Change
Duration 31:01
From seals campaigns to ice bucket challenges, from Jerry Lewis through Chance the Rapper, fundraising has leveled up since the …
Trailblazers
2.9: Beep Boop
Duration 34:36
Are robots taking our jobs? Are they making our world better or worse? We explore all these burning questions and …
Trailblazers
2.8: Jackpot
Duration 29:29
From big data, to neuroscience, to computer science, listen to the breathtaking (and money-making) leaps forward in gaming and gambling.
Trailblazers
2.7: Privacy Please
Duration 31:06
Here we go behind the ever-evolving, ever-increasing war to protect our privacy, our data and our humanity.
Trailblazers
2.6: Tee Time
Duration 32:38
Think golf's not a technology story? Think again. From balls, to clubs, to the experience itself, although the game hasn't changed … just about everything else has. In this episode, learn how.