Trailblazers Podcast
Join Walter Isaacson as he explores digital disruption and innovators using tech to enable human progress – at your own pace. Play any of the Trailblazers episodes here.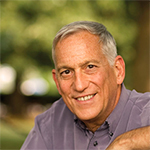 Trailblazers host:
Walter Isaacson
Trailblazers host: Walter Isaacson
Walter Isaacson, former CNN chairman and CEO, is your guide through the narratives and nuances of Trailblazers. The acclaimed author of the New York Times bestseller "The Innovators: How a Group of Inventors, Hackers, Geniuses, and Geeks Created the Digital Revolution" is also the president of the Aspen Institute, a nonpartisan educational and policy studies organization.
Trailblazers
4:11 — Aging: Improving the Golden Years
Host Walter Isaacson and guests talk about what it means to get old, and what we can do to make it less scary.
Trailblazers
4.10 — Spying: Hiding in Plain Sight
Host Walter Isaacson and guests discuss some of the highest-profile, highest-tech spy stories of the Cold War and beyond.
Trailblazers
4.9 — Theme Parks: Where Tech Meets Thrills
Host Walter Isaacson and guests find out what makes theme parks go, and how they have evolved from basic machinery and thrills to the highest of high-tech applications and experiences.
Trailblazers
4.8 — Hoaxes: The Original Fake News
P.T. Barnum made a name for himself in the 1830s attempting to pull one over on the American people. Hoaxes may have become more sophisticated since then, but the intent is still the same: fool people for some sort of gain. Follow the evolution of the hoax on Trailblazers.
Trailblazers
4.7 — Meat: Breaking a 2.5 Million Year Old Habit
The planet's population is due to grow by two billion over the next few decades, and the environmental consequences of feeding all those people with a diet based around eating meat are significant. Follow the hunt for a new, possibly better source of protein on this episode of Trailblazers.
Trailblazers
4.6 — Job Search: Not-Entirely-Human Resources
This week on Trailblazers, we look at the evolution of the job search in the internet era.